| | | |
| --- | --- | --- |
| | The Technical Overview will talk about the Mechanical, Software and the Electrical side of the Pandora project. | |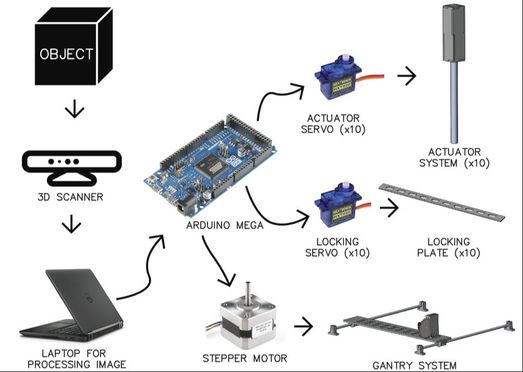 Mechanical

If you would like to see more about how we came to create the full wooden box that contains all the subsystems like the locking mechanism or the ten actuators that push the individual cells upward, take a look on the Mechanical ​Design page.

Software

If you are interested in the software that receives the Kinect and that creates a duplex serial connection between our microprocessor and the processing software, take a look on our Software Design page.

Electrical

If you are you more interested in how we managed to power 20 Servo motors at the same time, while still being able to move a stepper motor without everything catching fire, make sure to take a look on the Electrical Design page.