The mechanical system ​​is the main component of our Pandora project.

The entire system is made of several subsystems.


---
Mechanical Enclosure
Fabrication:
In the first iteration, we fabricated the plate using a shopbot. After evaluating the design, we decided to reduce the size of the enclosure so the plates could be laser cut. This allowed for more precision in machining and speed of fabrication. The second iteration's sides were constructed using the shopbot and a circular saw to create the channels in the sides.
---
The Gantry System
Due to our budget constraint, our team could not buy 100 individual actuators for all 100 prisms. To be more cost efficient, our team came up with the solution to have a belt gantry system that has 10 actuators attached in a row to push all the prisms on each row to designated heights, and then lock the row with our locking mechanism. The gantry system then moves on to the next row.
---
---
---
Locking Mechanism
| | |
| --- | --- |
| | The locking mechanism works by utilizing friction to keep the dowels in place. The plate has a felt material on it that interacts with sandpaper of the dowels to create a friction hold of the dowels at the correct height. We are using a rack and pinion to translate the plates linearly. |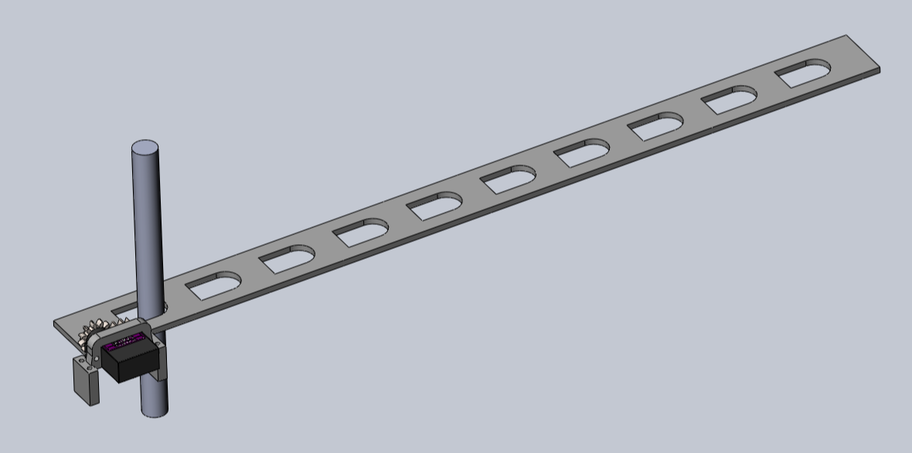 If you are interested in the SolidWorks files to recreate this project, go take a look on our GrabCAD.
Don't forget to shoot us an email with a picture of the final product though.