About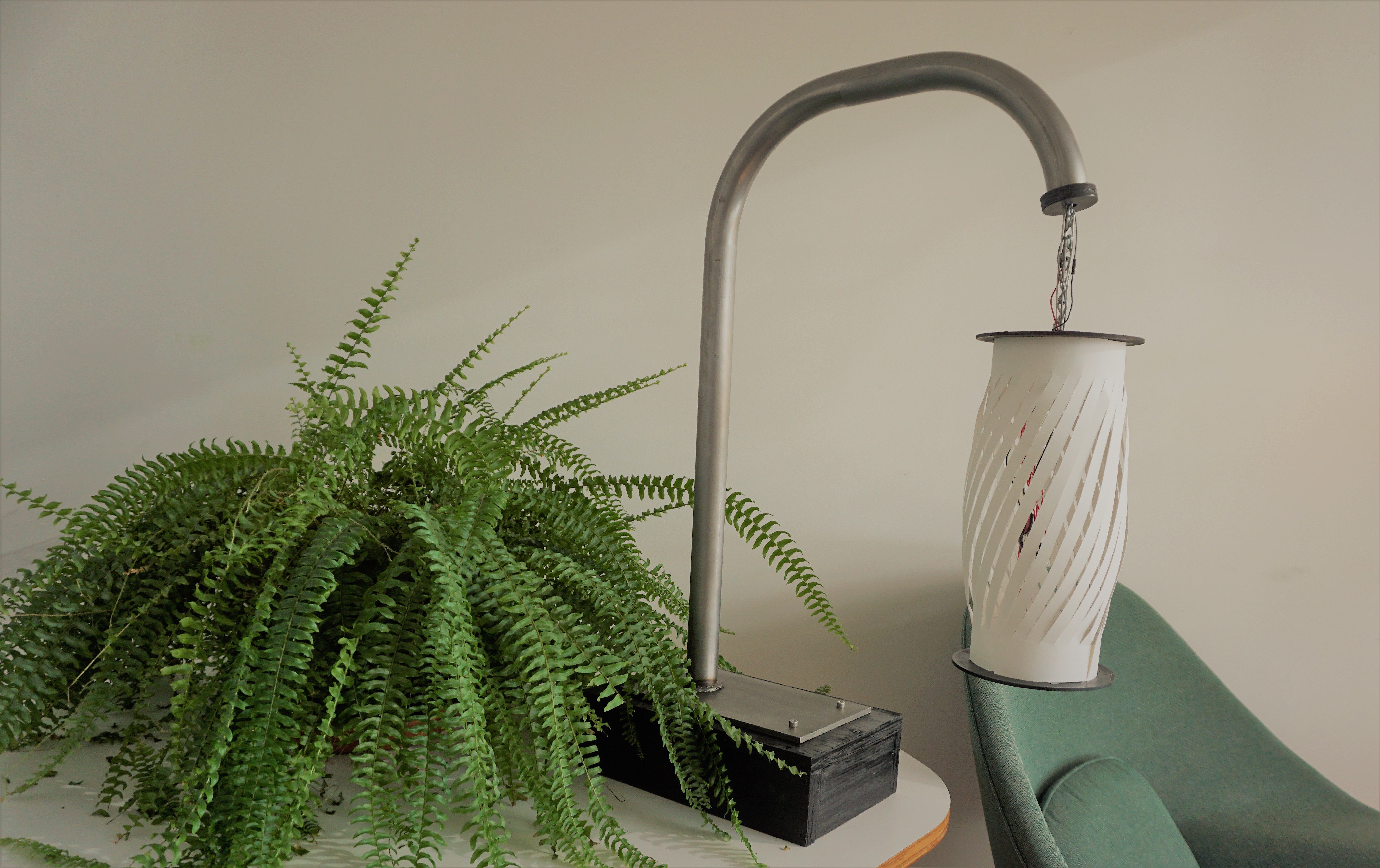 An engaging ios app controlled lantern, actuated with shape memory alloy, with proximity sensing and lights.
Shape memory alloy is an alloy that "remembers" its shape when heated or a specific current is run through it. It also has a lot of force compared to its size. When actuated, the wire has a soft pleasant motion. This project was an exploration of how to use shape memory alloy and how to incorporate it into something visually appealling.
Explore the rest of the website to see our learning and process!