Overview and Integration

spec·ter
ˈspektər/
noun: spectre
Spectre is an interactive, voice controlled smart mirror and cabinet system. Spectre provides information, entertainment, and convenience for users in the most personal of spaces -- the bathroom. Spectre has dual mirrors that open and close vertically, thereby giving users access to the shelf they want without the need to lift a single finger.
Demonstration Videos of Spectre:
DESIGN PROCESS
WHY SPECTRE? IDEATION.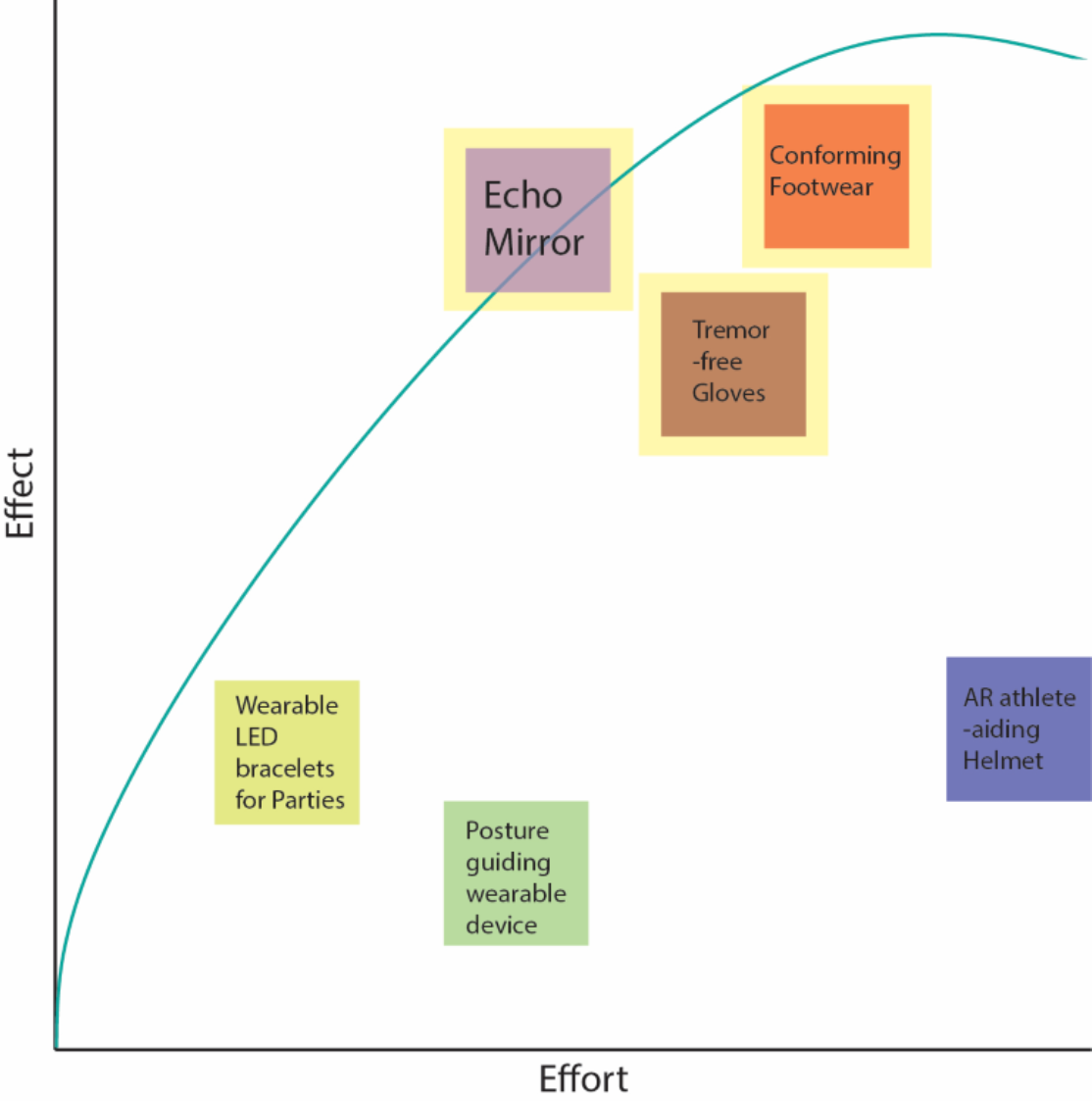 From "wearables" to "interactive hardware" to "Spectre," our team's ideation process was quite special. First, we started with an exercise called the "Effort vs Effect graph," where all ideas are plotted on the graph according to their effort to effect ratio. Our goal was to choose three ideas that required a good amount of effort and output a relatively high effect. The three we ended up choosing is highlighted in yellow.
With the three chosen ideas, we did an exercise more specific to our team goal, which was to have equal mechanical, software, and electrical components throughout the project. As you can see, we scored each idea for the three components using happy, mellow, and sad faces.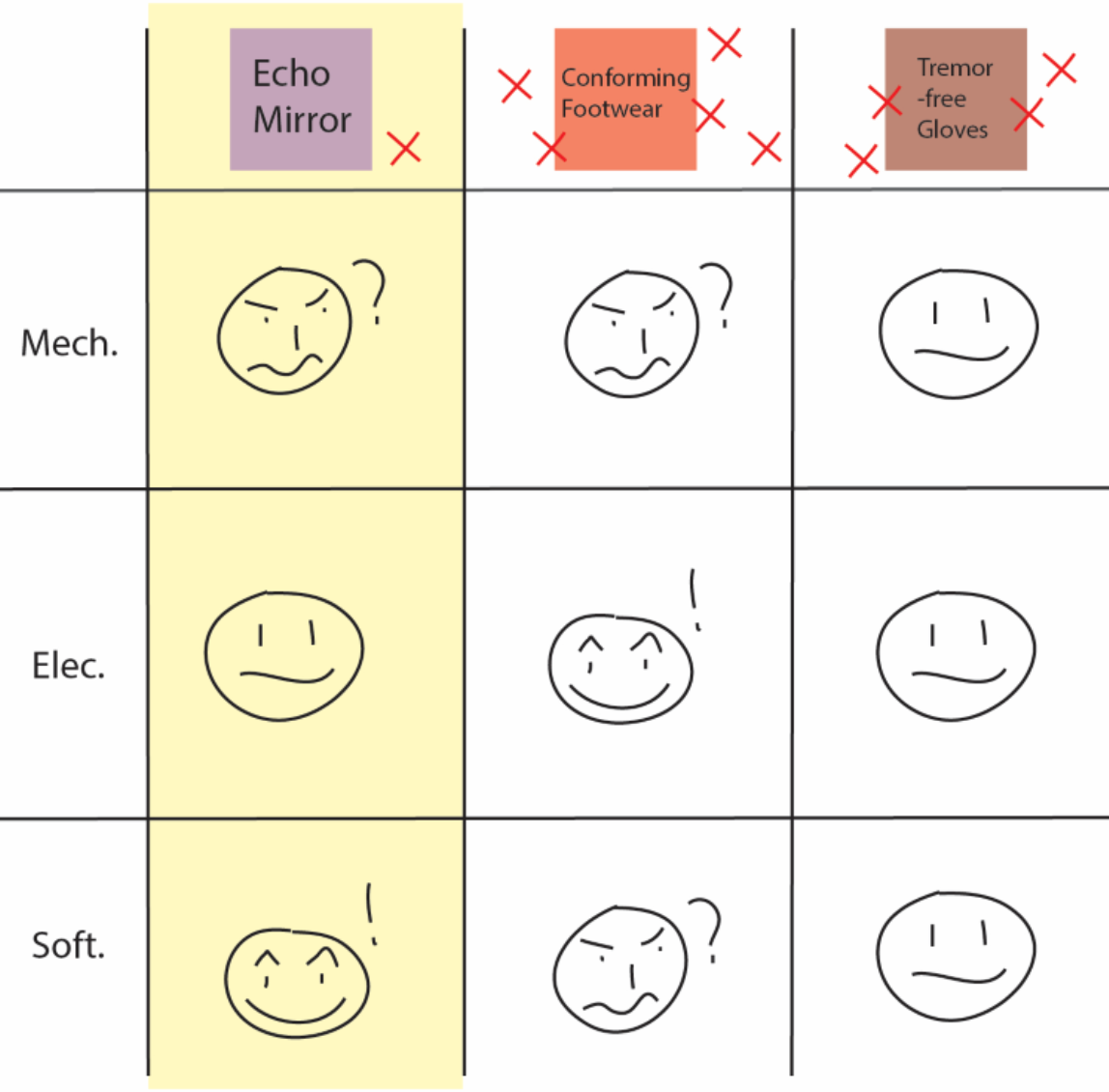 Finally, we did an elimination exercise, where each teammate put X's on two of the ideas they wanted to eliminate. The exercises left us with one idea : the Echo Mirror. With the addition of automated dual-mirror feature as the mechanical component, we finalized on the automated smart mirror, Spectre.
INSPIRATION.
Clean and high quality
Personal Assistant
Smudge-free Mirror