You know those scenes in spy movies where a character breaks into an important building and nimbly navigates a maze of laser beam tripwires? Well, we've mimicked that with a laser maze experience where players attempt to navigate an obstacle course as quickly as possible without breaking the laser beams.
This is a project for Principles of Engineering, a mechatronics class at Olin College of Engineering focusing on integrating software, electrical, and mechanical systems. Read about our process in our blog.
When choosing a project, we took into consideration the learning goals of our team members. Check out our individual interests on our team page.
SYSTEM OVERVIEW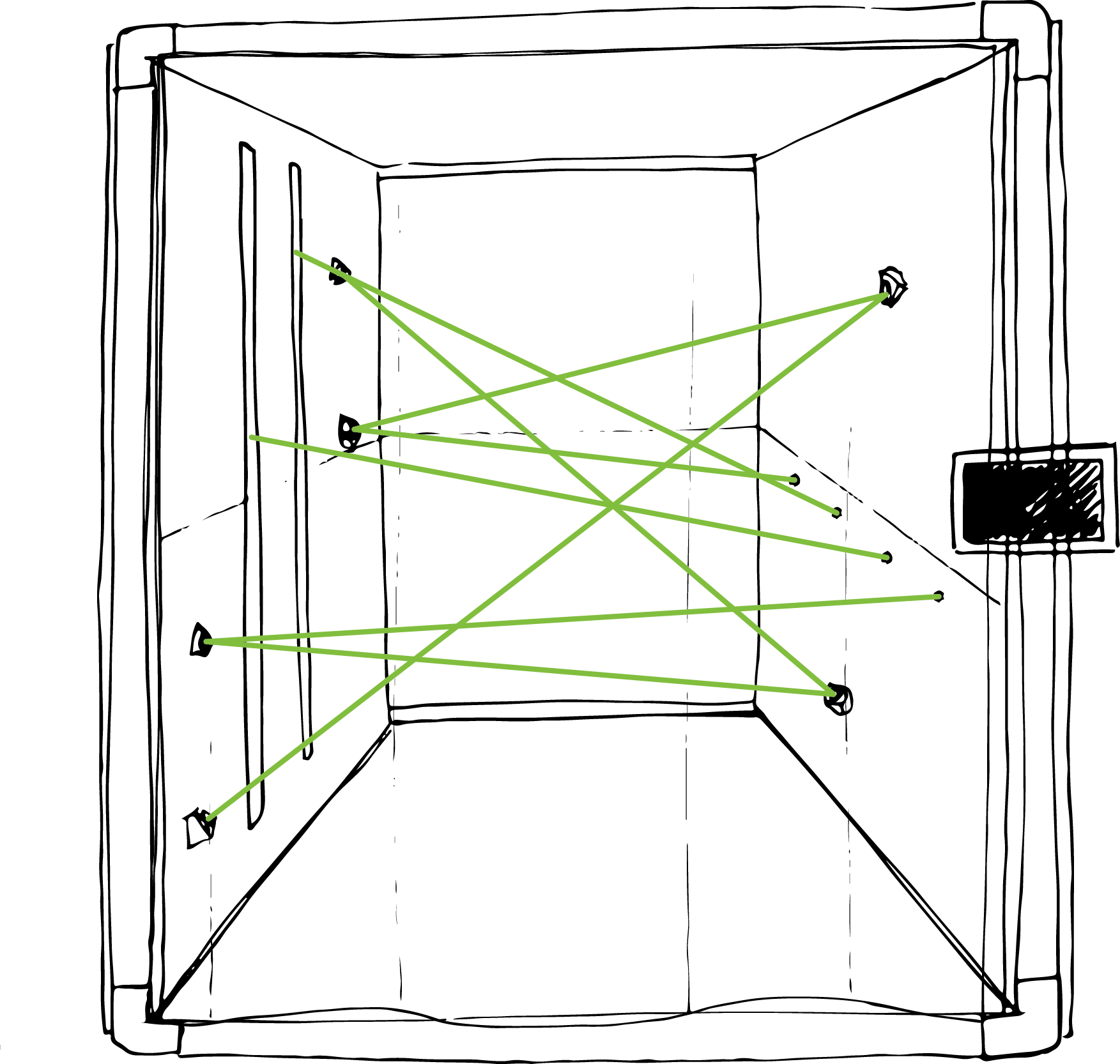 Lazer Maze is a large, closed structure, inside which the game experience occurs. The maze itself is created with four green lasers bounced back and forth via mirrors and retroreflective tape. The beams are made visible by means of fog. The box is constructed from a PVC frame and tri-wall cardboard walls, with a black fabric ceiling to block exterior light, and a clear curtain on the opening to prevent the dispersal of the fog.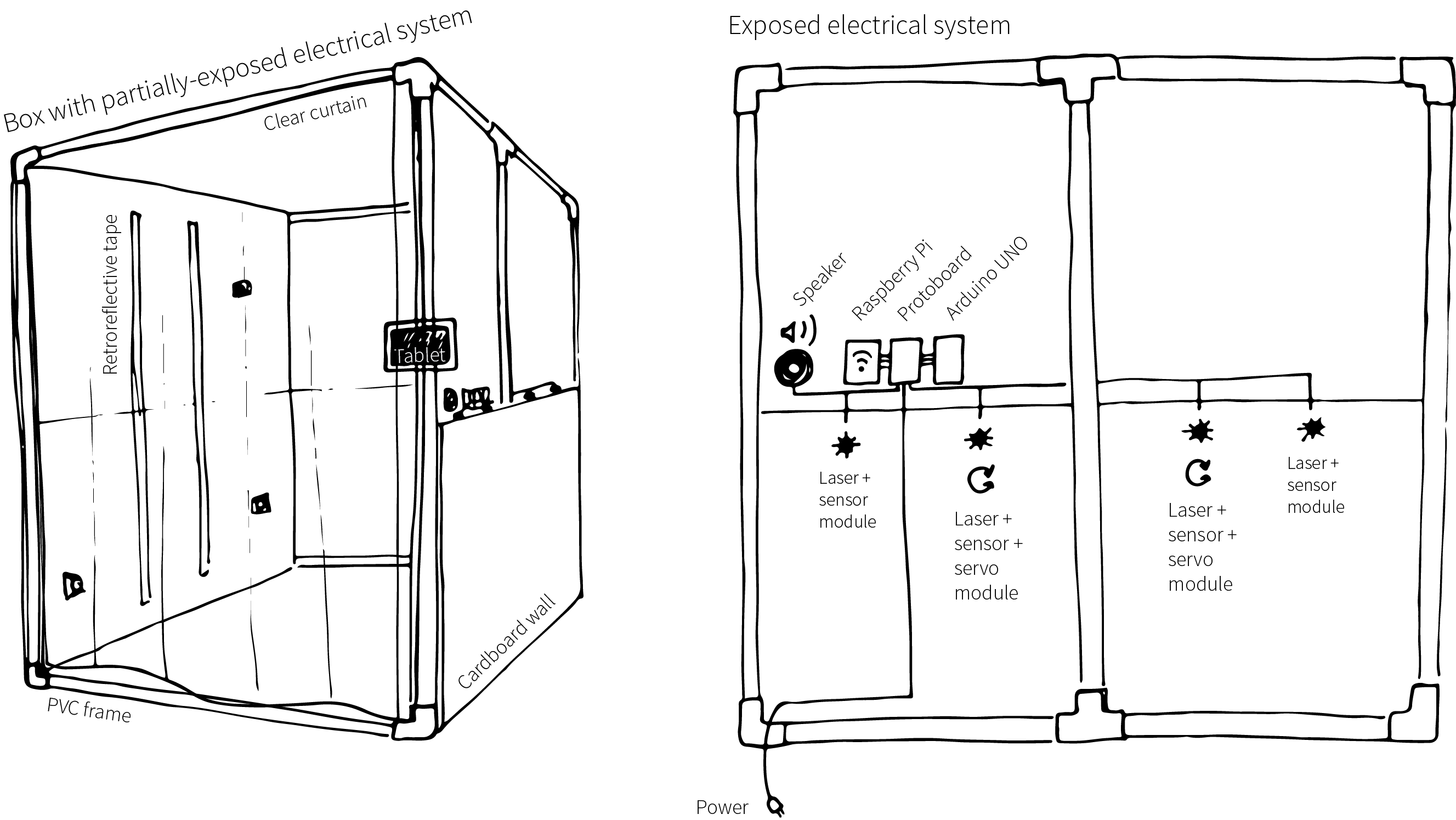 The gameplay is initiated by user input on a tablet located at the entrance to the box. The electronics are housed between the inner and outer cardboard walls.
MATERIALS
Our bill of materials is detailed below. Our team was allotted a budget of $250 for the completion of this project. View a breakdown of our actual expenditure here.
Quantity

Price / unit

Total price

Electronics / Control

Photocells
4
$0.95
$3.80
Green Laser Module
4
$14.95
$59.80
Retroreflective Tape
5 yds
$2.00
$10.00
Compact Mirrors
4
$0.25
$1.00
Fog Machine
1
$31.69
$31.69
Fog Fluid
1 qt
$7.99
$7.99
Arduino UNO
1
$24.51
$24.51
Raspberry Pi 2 Model B
1
$39.95
$39.95
Protoboard
1
$4.95
$4.95
Portable Capsule Speaker
1
$14.95
$14.95
Android Tablet
1
$149.95
$149.95
12V Power Supply
1
$8.55
$8.55
TOTAL &nbsp&nbsp $357.14

Hardware

Tri-Wall Cardboard (8' x 3.5')
10
$10.00
$100.00
Black Cloth
6 yds
$3.70
$22.20
1-1/2" Schedule 40 PVC (10')
12
$6.00
$72.00
PVC Fittings
12
$3.16
$37.92
Velcro (1/2")
50 ft
$14.29
$14.29
Clear Shower Curtain
1
$7.99
$7.99
TOTAL &nbsp&nbsp $254.40

TOTAL &nbsp&nbsp&nbsp $611.54